ACARE sees TRA2018 as unique opportunity to integrate air into entire transport system
The High Level Group on Aviation Research, convened by the European Commission, formulated a new vision for aviation beyond 2020 for the horizon towards 2050. The Advisory Council for Aviation Research and Innovation in Europe (ACARE) plays a central role in following up on this vision, creating and maintaining the aviation Strategic Research and Innovation Agenda (SRIA) and providing support and advice. We spoke with Jean-Brice Dumont, ACARE Chair, EVP Engineering, Airbus Commercial Aircraft, about the Transport Research Arena 2018 (TRA 2018) in Vienna.
What does "A Digital Era for Transport" mean to you?
These are exciting times in transport. Fully autonomous passenger vehicles may soon become reality. Unmanned, fully autonomous vehicles will find several applications in logistics and numerous other areas. Passengers expecting seamless, predictable and comfortable door-to-door mobility become even more connected and informed. Changing transport modes for a particular journey may become the norm rather than the exception. Private ownership of vehicles may evolve further towards a sharing economy, as sharing vehicles or rides may be even more comfortable and economical. Environmental footprint and emission levels of mobility have to be reduced dramatically paving the way for electrification of transport or potentially other innovative forms of propulsion. Digitization will enable a new level of network management freeing up capacity and reducing congestion. Urban mobility concepts will have to become much smarter ensuring the mobility and well-being of citizens alike.
What do you expect from TRA 2018?
For the first time in TRA's history ACARE has joined the other modes in organising TRA. Aviation depends on a multimodal transport system in order to provide good door-to-door connectivity and ensure customer service. While it is often considered to be a closed environment technology- and marketwise, it faces many challenges very similar to other modes. Lessons learned in aviation may provide important input to other modes, while in other aspects aviation may benefit from experiences or research results from other sectors (e.g. manufacturing, digitisation etc.) Co-operation between other transport modes and aviation in addressing those common challenges will provide synergies and increased efficiencies for all and foster more integrated transport concepts.
From your point of view, what makes TRA 2018 unique?
We are very much looking forward to this conference as it provides a unique opportunity to discuss the integration of the air transport system into the entire sustainable, reliable, comfortable, affordable, safe and secure transport system, to identify overlaps and commonalities with challenges of other participating modes and organisations and to initiate further cooperation and information exchange.
We wish you all a very informative and interesting conference !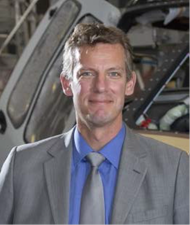 Jean-Brice Dumont, ACARE Chair, EVP Engineering, Airbus Commercial Aircraft
Get more information and follow ACARE on:
ACARE website
Last updated : 13/03/2018