Focus on Startups at TRA2018 – Boost Camp for Founders
TRA2018 will have a focus on Startups in the transport and mobility sector and present several pitchings, matchmaking events and startup exhibitors. In the following weeks we will inform you about the planned activities:
Spotlight on Austrian Startups in the exhibition and pitching events on the stage at TRA Interactive Zone
Warp Innovation Boost Camp for Founders in the transport sector – prior and parallel to TRA
European activities: Highlights and matchmaking events of the European Innovation Council SME Instrument on April 16th.
Warp Innovation Boost Camp – a Boost for Founders in the Transport Sector
Prior to TRA
Creating enduring scenarios for successful growth of emerging organisations, their founders and stakeholders is our passion. During 14th and 16th April we conduct this challenging Boost Camp together with max. ten teams – founders and their co-founders, entrepreneurs and makers with business ideas, services and / or products relevant for transportation or triggering transportation.
This camp takes place at the campus of the University of Business and Economics Vienna and on 16th April, a cross-organisational decision team will select three teams to present and pitch their business at the stage in the Interactive Zone.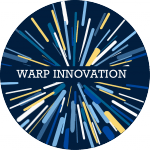 Highlight at TRA
We therefore welcome selected founder teams on the stage in the Interactive Zone, having passed our Warp-Innovation Boost Camp prior to the TRA conference and pitching their business ideas 19th April noon time in order to convince representatives of service companies and investors for engaging in joint growth of the entrepreneurial initiative.
Find out more about the Boost Camp and get connected with it on
and sign up for the Warp Innovation newsletter here.
Last updated : 09/03/2018