We are happy to present the next thematic field in the Interactive Zone!
Traffic Management and Digital Infrastructure is one of the six thematic fields in the Interactive Zone in the TRA 2018 exhibition area. Traffic Management not only supports the linkage of different services, but also leads to the quality enhancement of individual services. A crucial task is the integration of new services in the traffic system, to use their advantages to manage mobility in an easier, safer and more sustainable way.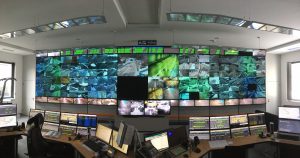 Showcases forming this thematic area Traffic Management & Digital Infrastructure:
See all showcases with more details in the showcase list.
Don't forget to register for the Transport Research Arena 2018 and visit us in the Interactive Zone!
Last updated : 21/03/2018