Presenting the host for TRA2020 – Helsinki, Finland
In 2020, the Transport Research Arena conference will take place in the capital of Finland, Helsinki. The dedicated team of Finnish stakeholders for transport and mobility research, development and innovation (RDI) welcomes the international community of experts, academics and policy-makers to TRA2020 at the end of April 2020!
Helsinki is an easily reachable Nordic hub with excellent connections to Europe, US, Asia and all around the globe. With the conference theme "Enabling the transformation – transport and mobility (r)evolution for smart, green and integrated society" TRA2020 will showcase the disruption of transport and mobility RDI as well as the ways to enable and foster a European wide transformation in all transport modes.
TRA2020 will put a special emphasis on live demonstrations, taking place also outside the conference venue all around the Helsinki metropolitan area. Demonstrations will showcase new mobility services and transport solutions in all modes and all weather conditions. Furthermore, excursions will take the visitors to experience the Finnish icebreakers, the Helsinki-Vantaa airport Hub as well as test areas for automated transport and traffic management centers.
The administrative branch of the Finnish Ministry of Transport and Communications has actively enhanced and made the hosting of TRA2020 possible. Ms Mia Nykopp, the Director General of the Finnish Transport Safety Agency, warmly welcomes the international community to Helsinki in 2020: "TRA is an exceptional event to discuss, meet and learn the most innovative and advanced RDI solutions for sustainable future of transport and mobility. We are very proud to host TRA2020 on 26–30 April 2020. I promise that we shall give you enriching experience and memorable event with lots of 'takeaways' to take home from TRA2020 Helsinki Edition."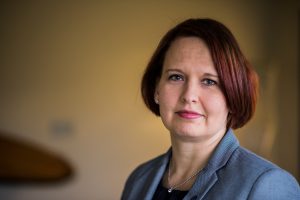 A growing amount of stakeholders has shown their interest in the possibilities provided by the TRA2020 community for RDI. You can learn more about the themes of the TRA2020 at the Finnish stand of the exhibition at TRA2018 at booth No C01 "TRA2020". We are looking forward to meeting you in Vienna and further on in Helsinki!
Last updated : 13/03/2018