Opening Sessions
Monday, 16th April 2018; 10:00 – 12.30
Opening Session
10:00 – 10:30: Opening with Keynote by EU Commissioner for Transport Violeta Bulc and Austrian Federal Minister for Transport, Innovation and Technology Norbert Hofer
10:30 – 10:50: Keynote Gerd Leonhard, Futurist, Humanist, Author and CEO The Futures Agency 
To underline the visionary nature of this edition of TRA, Gerd Leonhard, futurist, humanist, author and CEO of "The Futures Agency", will speak at the opening session about the importance of new technologies and the role of humans in the digital world of mobility. This means thinking less about perfection and more about transparency and better coordination. "In order to meet the future transportation needs of urban centres, we need to organise the transport of people and goods more smartly, efficiently and sustainably. Networking, robotisation and artificial intelligence can all contribute significantly", emphasises Gerd Leonhard.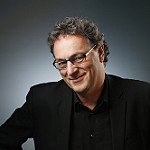 10:50 – 12:00: Special High Level Industrial Round Table: EUROPE ON THE MOVE
Climate change, oil dependency, air pollution, noise and safety are just a few of the challenges facing our mobility system. And these challenges are growing due to our ever increasing demand for freight and passenger mobility. However, the challenges also create major opportunities for European industry.
European transport companies – manufacturers, service providers and technology developers – are rapidly embracing digitalisation, decarbonisation, automation and innovation to systematically tackle the global challenges of climate change, oil dependency, air pollution, noise and safety. They are developing new technologies designed to disrupt the transport sector, form new business models and create opportunities for new mobility services and logistic solutions. How can European policy help support companies as they develop these solutions and create the transport system of the future?
"We see the world of transport is changing fundamentally. Europe must seize this opportunity and shape the future of mobility. …. I would like our industry not only be part of the global change but to set the tone.", said Maroš Šefčovič, Vice-President for Energy Unions.
The TRA Industrial Round Table takes the discussion a step further by creating a forum for Europe's transport industry to discuss ideas for meeting tomorrow's transport challenges. The 1st Industrial Round Table being held at TRA Vienna 2018 will focus on how European industry can help create a sustainable transport system. Round table discussants include:
Carole Desnost (SNCF, Chief Innovation Officer), representing the Rail Sector
Axel Flaig (Airbus, SVP R&T), representing the Aviation Sector
Emmanuel Forest (Bouygues, Senior Vice-President of Institutional and European Affairs), representing the Construction Sector
Helmut List (AVL, CEO), representing the Road Sector
Hanna Mauer Sibley (Ericsson, Head of Presales NWS North Central Europe), representing the ICT Sector
Bernard Meyer (Meyer Shipyards, Managing Director), representing the Waterborne Sector
The discussion will be moderated by Alex Taylor and addresses the questions:
What is your vision for the transport system of the future?
How will European industry help bring about this transport system?
How can policy action at the European Union and national levels help bring about this vision?
12:00 – 12:30: TRAVisions Young Researchers Award
Hand out trophy by EU Commissioner for Transport Violeta Bulc
Last updated : 27/02/2018