TRA2018 features at 1st European Conference on Connected and Automated Driving

TRA2018 featured strongly at the 1st European Conference on Connected and Automated Driving held in Brussels, Belgium on 3rd-4th April 2017 with a stand (as can be seen in the photo below). This key event was hosted by the European Commission, with the support of the EC-funded projects CARTRE and SCOUT. Major road transport stakeholders – automotive and telecom industry, users, road operators, public transport operators, regulators – research centres, universities and representatives of both the EC and EU Member States were present. The four main themes at the conference were transport policy issues, technological challenges, legal and regulatory frameworks and digital transformation.
The high-level conference provided a platform for open communication and for two days, EU leaders, CEOs and representatives from major road transport stakeholders discussed interactively on the role of Research & Innovation and policy making to accelerate roll-out in Europe. See http://connectedautomateddriving.eu/conference/ for more details.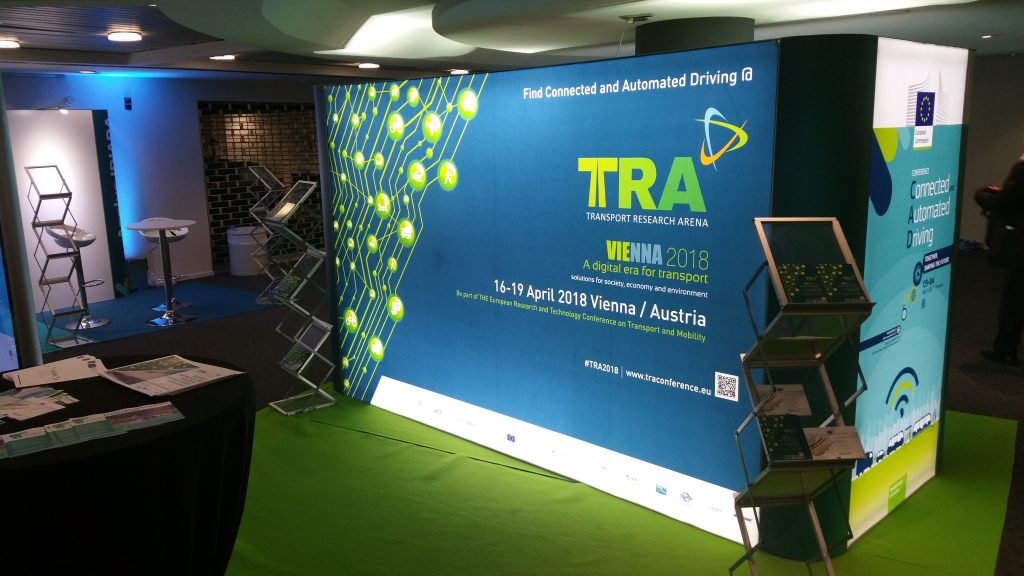 Last updated : 24/04/2017