Voestalpine supports TRA 2018 as an official gold sponsor
As a global leading technology and capital goods group, voestalpine has a unique competence in railway infrastructure: premium rails, innovative turnout systems, intelligent signalling technology, all backed up with a comprehensive range of value-adding services. The new synergy platform voestalpine Railway Systems develops and offers integrated track solutions which substantially increase the system availability, while drastically reducing the lifecycle cost. At the same time, voestalpine lives up to its environmental pioneering role. Moreover, its digitalised technologies set the stage for future smart and cooperative asset management, which is of lasting benefit to voestalpine partners and the end users.
The TRA Team talked to Martin Platzer, Strategic Marketing voestalpine Railway Systems:
Why does voestalpine support TRA 2018?
"TRA 2018 summarises exactly what voestalpine stands for: to be a mobility leader that provides solutions for society, economy and environment. As global player and technology leader, we take on the challenge to deliver measurable success: highest track performance and longevity combined with the lowest lifecycle cost and environmental impact", Martin Platzer, Strategic Marketing voestalpine, describes the motivation for supporting TRA 2018.
What does the slogan "a Digital Era for Transport mean to you?"
"We expect a lot from digitalisation: reduced costs and boosted efficiency due to the deployment of condition-based monitoring and forecasting tools, which will of course result in an essentially increased availability of assets. To this end, however, a swift market uptake and best-bidder oriented procurement schemes are necessary to actually activate the potential benefits implied in industry 4.0."
Get more information about voestalpine and follow on: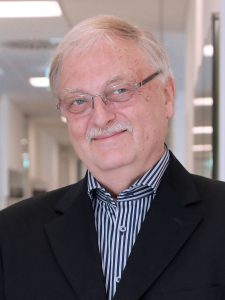 Have a look at all sponsors of TRA 2018!
Last updated : 13/10/2017