ALICE looks forward to TRA 2018 to boost and support research and innovation
ALICE is the European Technology Platform that has been set up to develop a comprehensive strategy for research, innovation and market deployment of logistics and supply chain management innovation in Europe. ALICE was involved in the Transport Research Arena for the first time in 2016. We spoke with Fernando Liesa, the Secretary General of ALICE, about the Transport Research Arena 2018 in Vienna.
What does "A Digital Era for Transport" mean to you?
ALICE is based on the recognition of the need for an overarching view on logistics and supply chain planning and control, in which shippers and logistics service providers closely collaborate to reach efficient logistics and supply chain operations. Digitalisation is a key enabler for collaboration to achieve hyperconnected supply networks.  According to the World Economic Forum, the opportunity is quantified at $1.5 trillion of value at stake for logistics players and a further $2.4 trillion worth of societal benefits as a result of digital transformation of the industry up until 2025. Opportunity is huge, let´s realise it!
What was your first and most important TRA experience?
ALICE is still a young organisation, our first TRA as Organising Member was in Warsaw in 2016. The most important experience was the natural collaboration between the different organisations, researchers and industry, that really brought added value. A great exchange of ideas and networks was brought together in one place.
From your point of view, what makes TRA 2018 special?
The Austrian government, universities and industry are frontrunners in research and very actively involved in TRA 2018. The programme being developed is well balanced and very attractive. TRA 2018 is also special by its location as Vienna is a beautiful city with good public transport and very well connected to the whole of Europe.
Who should attend and why?
The TRA 2018 in Vienna is a must for industry participants and researchers involved in transport and logistics, mobility of people and not least for participants interested in future developments, willing to better know the relevant innovations that offer business opportunities for their company.
What do you expect from TRA 2018?
From TRA 2018 we expect to raise further consensus among the European Commission, Member States and industry stakeholders on the need to change the approach from silo to holistic thinking. We really need to boost and support research and innovation to look forward to the creation of a truly integrated transport system serving all European industries and citizens. This is the only way to ensure that the challenging sustainability and competitiveness targets of Europe are met.
For more information, contact Fernando Liesa, the Secretary General of ALICE at fliesa@etp-alice.eu, Website: www.etp-alice.eu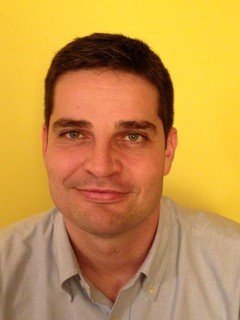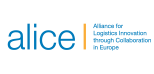 Last updated : 06/07/2017